The important factor for the global hair extensions market in Nigeria is the desire to improve one's appearance. Sales of personal care and beauty items are predicted to increase as per capita income rises and people's disposable income rises. This, it is expected to benefit the global hair extensions market. Look at this chart below, you can take a look at it more holistically.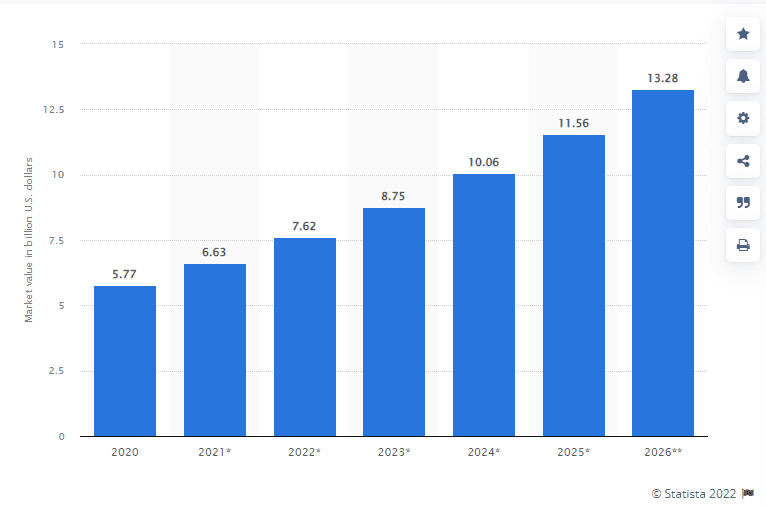 I. Research about Hair Extension Business and Industry
Ongoing market of Hair Extension Products
Women enjoy updating their looks by changing their hairstyle and color. What if getting a haircut, changing your hair color, and styling your hair took just a few seconds? Hair extensions will take you on a journey of numerous hairstyle possibilities. These trendy hair extensions will add shine to your naturally pretty. Now, Hair extensions are in high demand in Nigeria, thanks to increased awareness of celebrity fashion trends and increased grooming and beauty activities. Moreover, rising disposable income and development, as well as changing lifestyles and high consumer spending power, are promoting market expansion. Therefore, starting a Hair Extension Business in Nigeria is a good idea.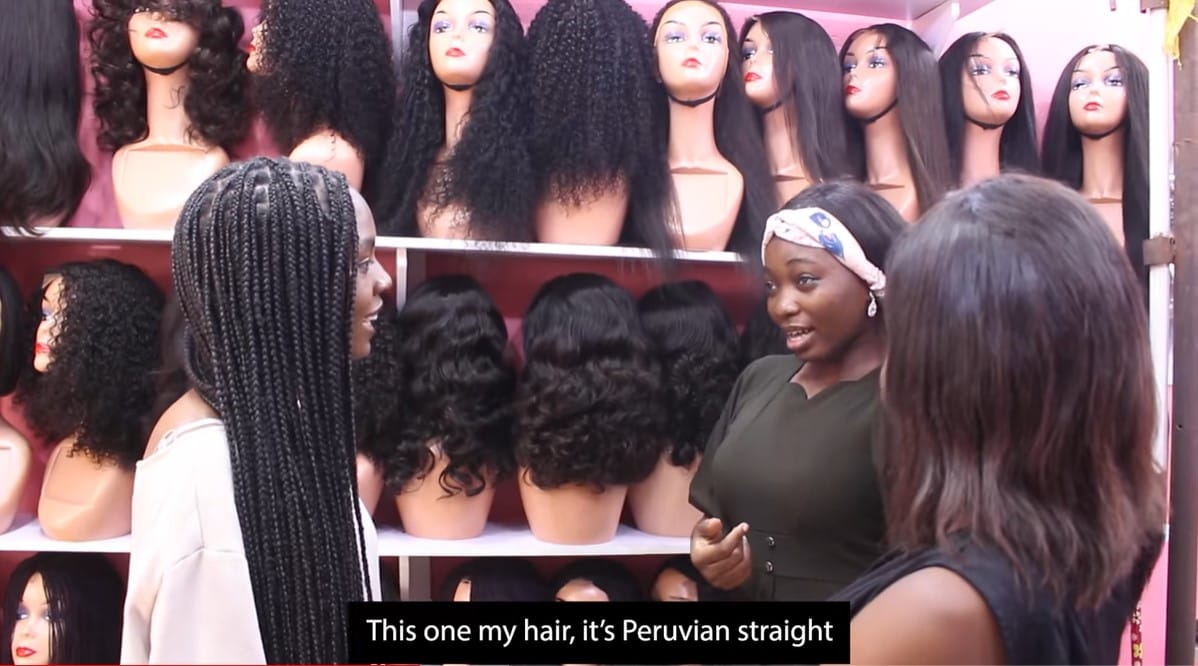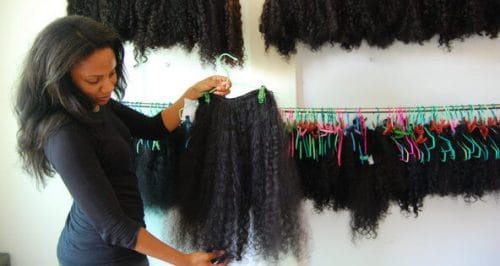 2. Trendy Hair Extensions
Most people come up with new fashion trends, the first thing that comes to mind is a remodeled wardrobe. That's a perfect way to start, but there's a lot more to fashion than that. You might get even greater benefits if you combine your clothing and hairstyle. Are you eager to show off a gorgeous celebrity hairstyle you really like? But if your hair is too short or too thin? It's no problem. Try Gruda Hair Extensions https://grudahair.com/, which Hollywood hairstylists recommend to their world-famous clients.
2.1. Body Wave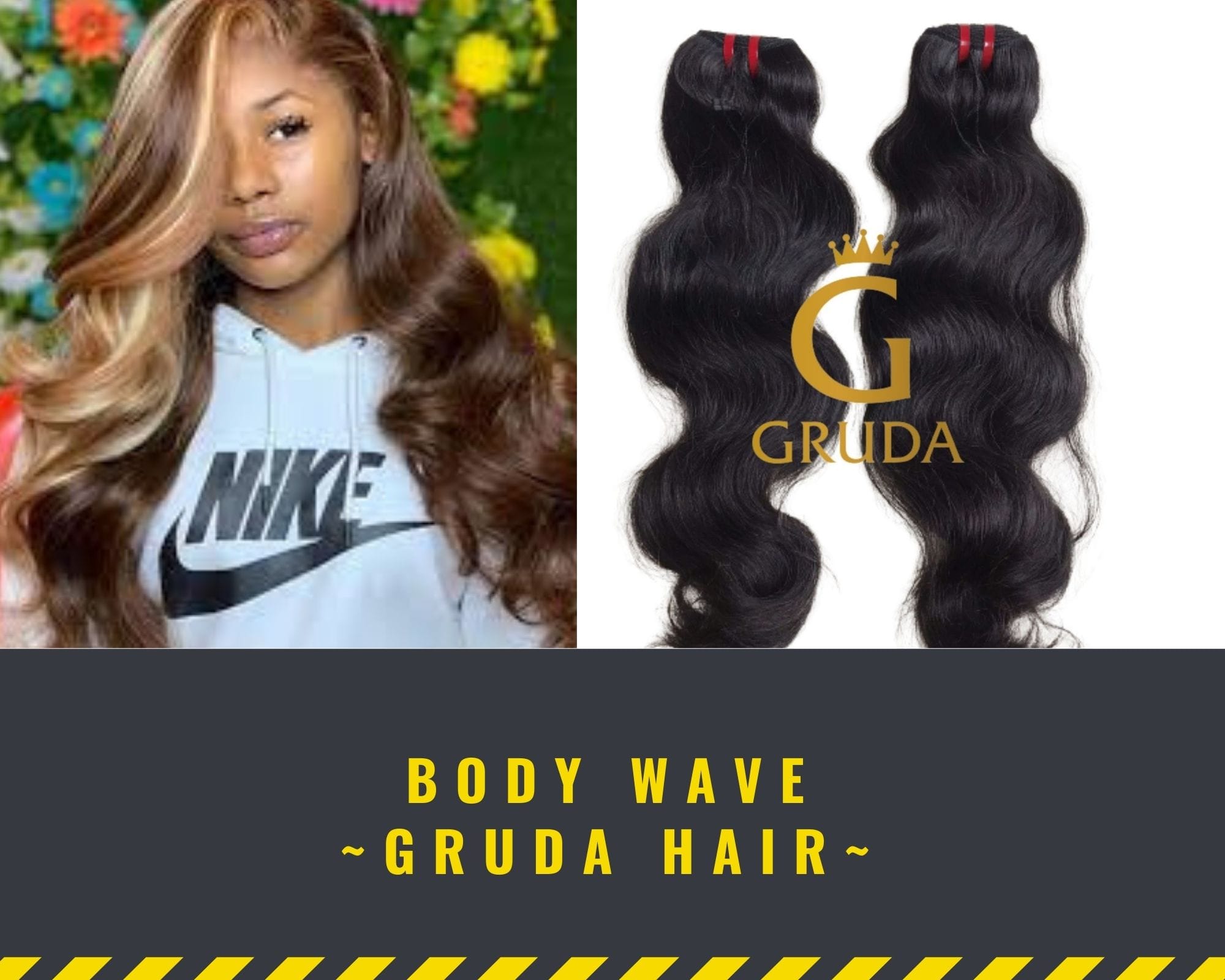 The body wave is one of those looks that never goes out of trend. The soft and unique waves are an option that you may wear all year long. It's a lot easier to style these body waves. You can also add some lighter-colored extensions to create texture and define your style.
2.2. Pixie Curly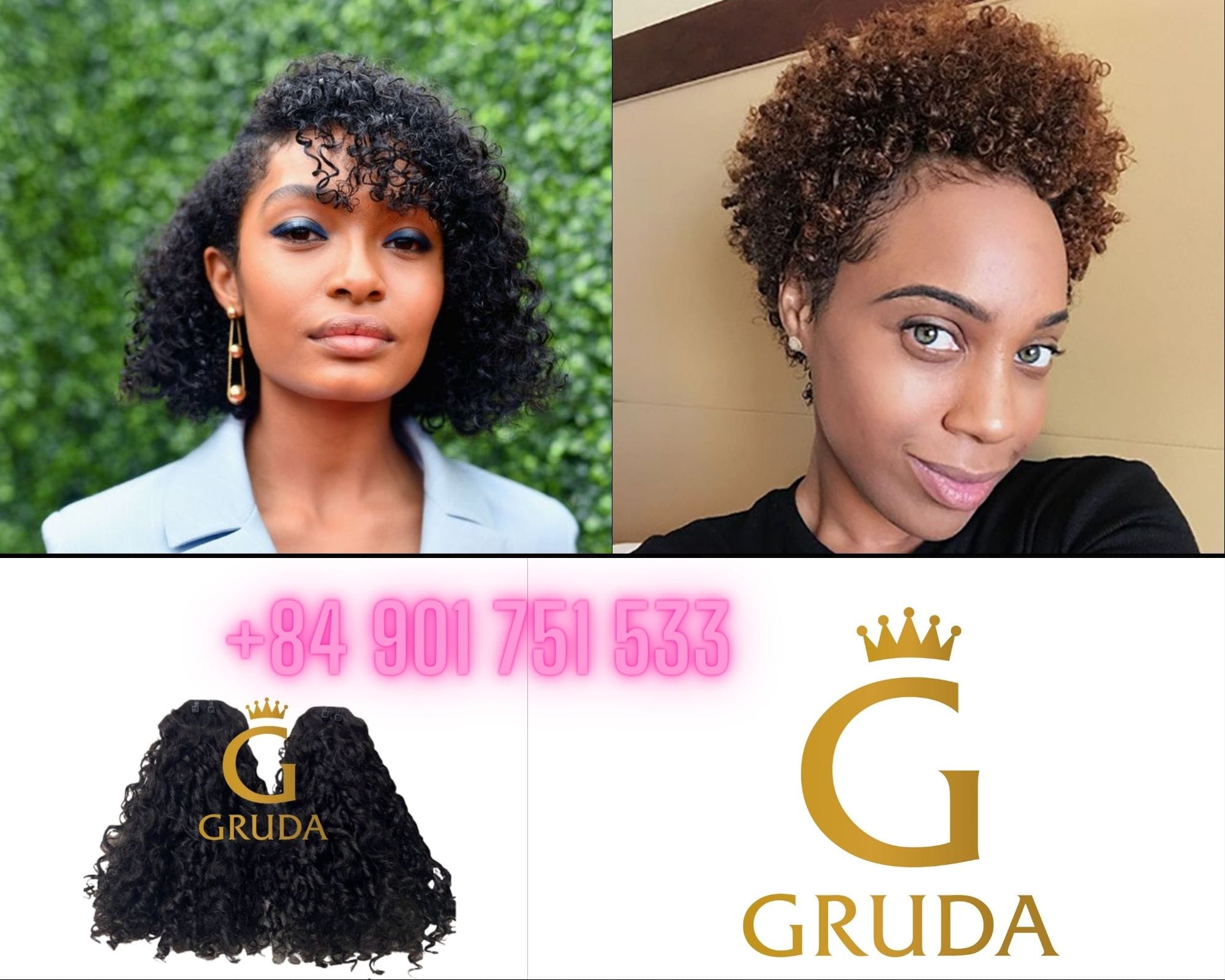 It doesn't matter if you have naturally curly hair or not when you have the right hair extensions on your side. The small and dense curls are a fantastic style and choice for long hair extensions in the new trend. The curls are vibrant, bold, and sexy, falling from every direction and making the hair look thick and abundant without exposing your extensions.
2.3. Classic Bob Curly
Do you want a hairstyle that is both timeless and simple? Classic Bob Curly is perfect for you. Because it puts emphasis on the face in an attention-grabbing way, without being over-the-top resulting in a hairstyle that is simultaneously modern and classic.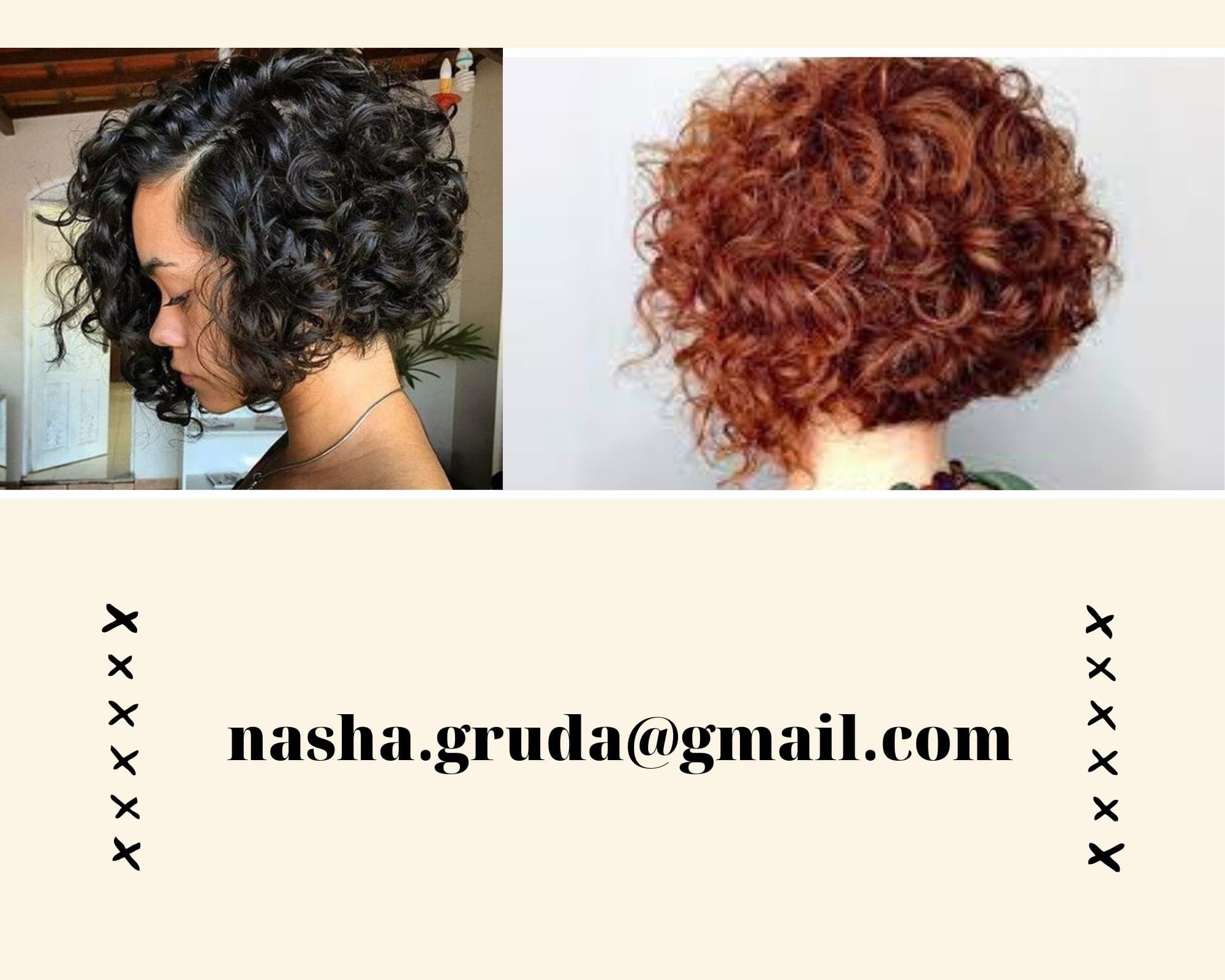 With hair extensions, as one of the most demanded and convenient choices for transforming a hairstyle, come https://grudahair.com/ you can see all items you want.
3. The hair extension styles which is seen in Nigeria's women
3.1. Bone straight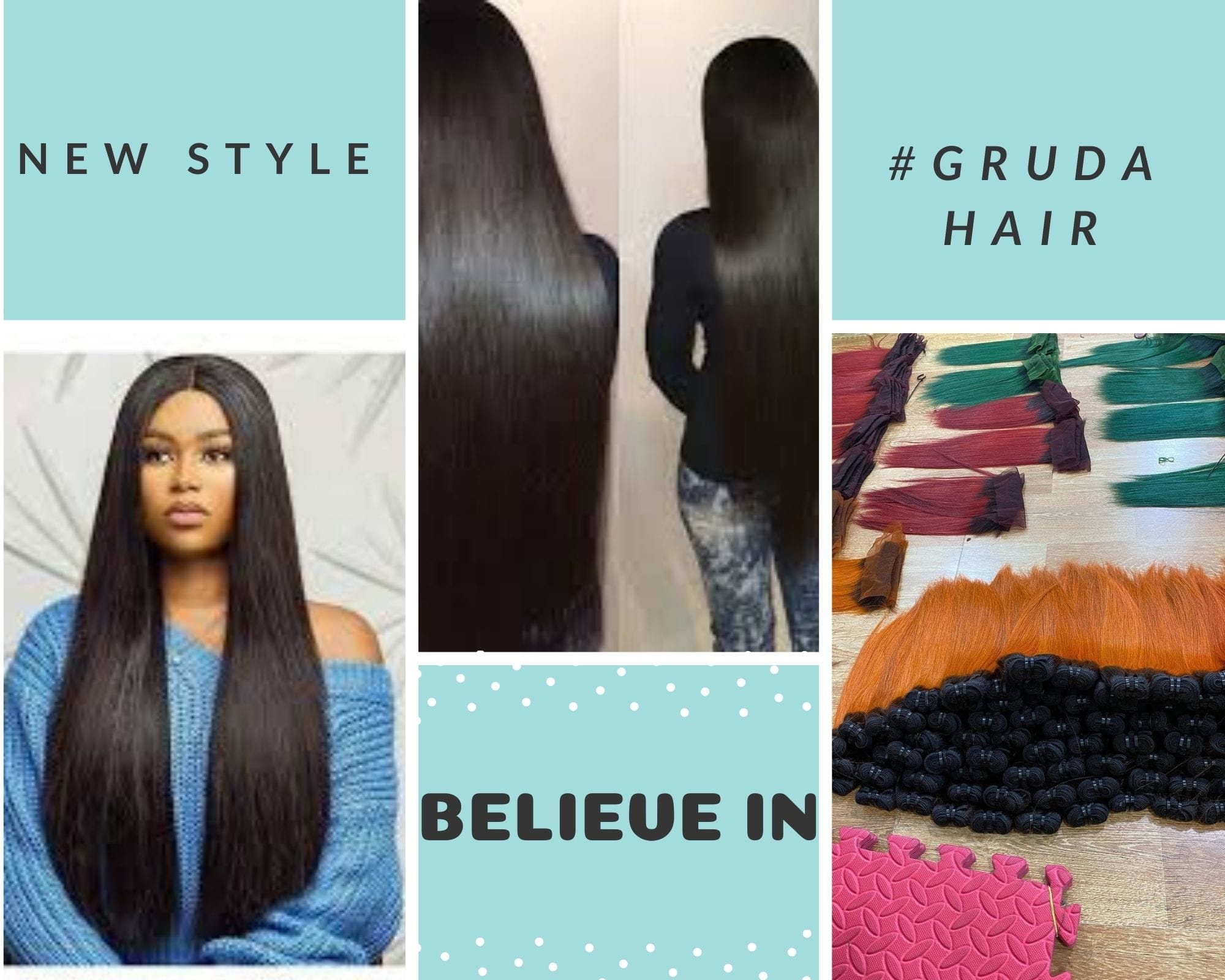 Raw, straight, and firm hair that is thin, silky, scanty, and well knotted from the weft to the bottom is known as bone straight. Why is it well-known? It's a hairstyle that never goes out of fashion, thanks to its flexibility, suitability for various suits, and youthful appearance.
3.2. Wavy curly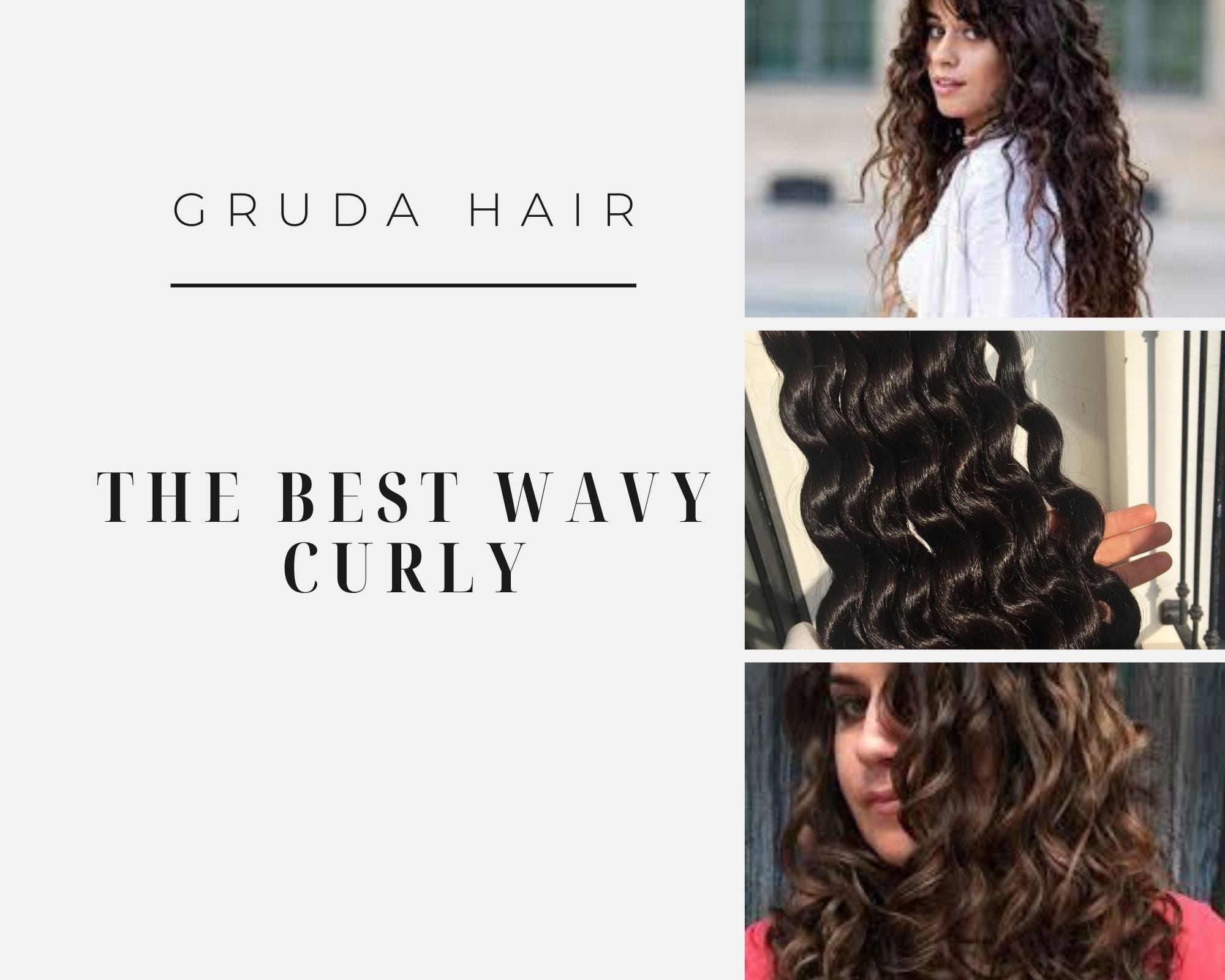 Simply put, our wavy hair extensions are the ideal combination of straight and curly, and they look great on everyone.That's why women in Nigeria use it and never go out of style.
3.3. Wig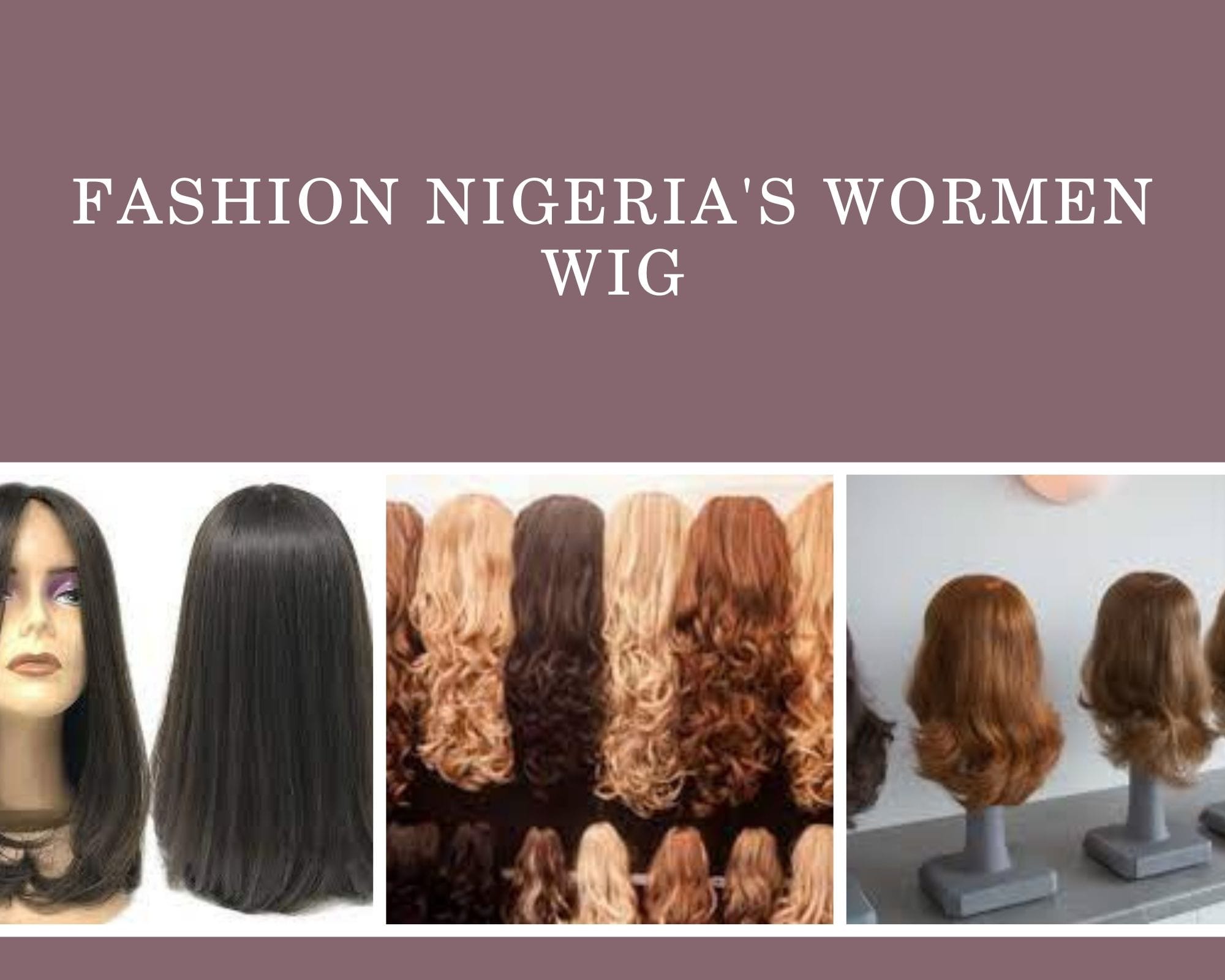 At least eight out of ten Nigerian women wear wigs as part of their fashion items for their day-to-day activities, a survey by the News Agency of Nigeria (NAN) revealed. A wig is a head covering manufactured from human hair, whereas a sew-in is a weave sewed into the wearer's hair. Having your natural hair does not mean you have to say no to extensions or a good wig when you feel like trying something new, or taking a break. It's a matter of choice and it might even make you feel better about yourself.
It doesn't matter if your natural hair is thick, thin, short, or long. Gruda Hair is always a dependable choice.
4. Survey local of hair extension in Nigeria
The majority of Asian enterprises dominate Nigeria's expanding hair market, which supplies synthetic and real human hair for everything from wigs to weaving. Local players, on the other hand, have recently begun to catch up in this highly competitive industry. In an industry driven largely by Asian-based enterprises, wigs and weaves have become the largest money makers in Nigeria. Hair care was the second-largest segment in the global beauty market in 2020, accounting for 18 percent of total sales after skincare. The business strategies by Type, Material, End-User, Distribution Channel, and Geography are explored in the market research report. By 2028, the global market for hair extensions is estimated to exceed nearly $5 billion.
II. How much can you invest in the Hair Extension Business?
Because every business has diverse cash needs at different growth stages, there is no general approach for evaluating your hair extension business's start-up costs. Some stores start with a little budget, while others may require significant inventory or equipment investments.
1. The business plan is important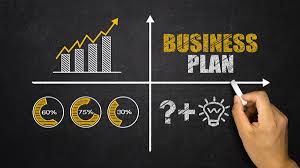 A clear business plan not only assists entrepreneurs in focusing on the particular procedures required to see their business ideas through to completion, but it also assists them in achieving short and long-term goals.
2. Business money management and client conservation marketing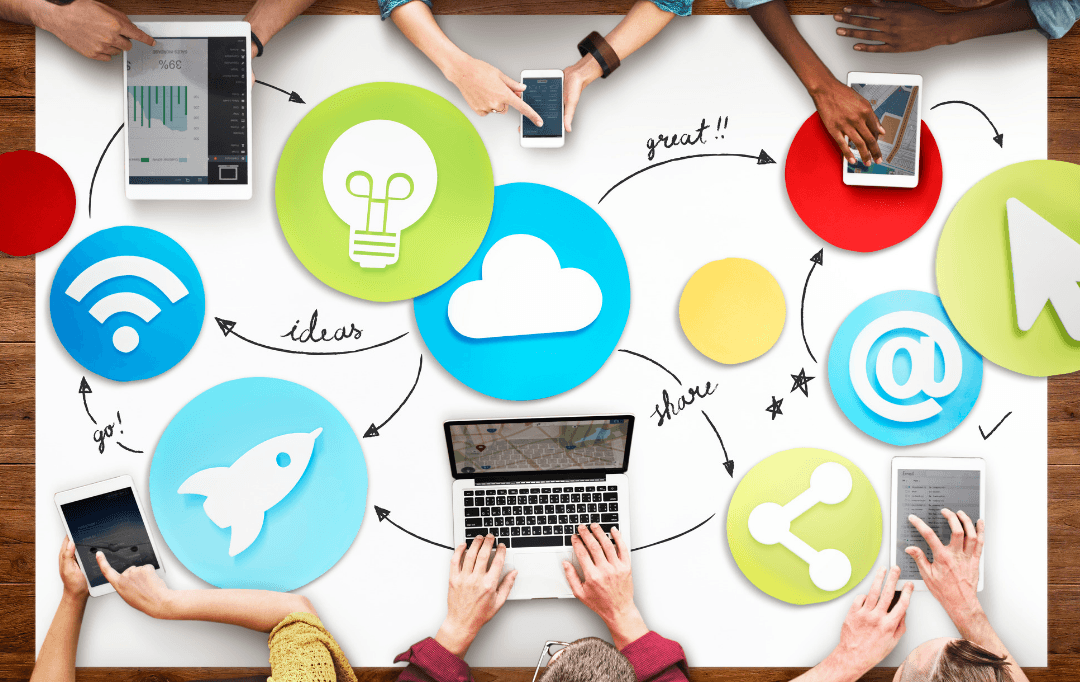 The lack of funds is the most common cause of hair extension selling shops failing. Finance is critical for both a startup and an established business. The costs for starting a Hair Extension business such as: Fee for registering the business; Legal expenses for business licenses; permits as well as the accounting services, Cost of launching a website, renting a store; equipping the store with necessary facilities such as computer, phones, mannequins and display units; Marketing expenses; Hiring Employees expenses; advertisement cost…
Any company that refuses to use public relations strategy is working in the dark, where no one observes them. That will do no good for the business. You can make use of popular advertising. You can also create a system that involves your customers in helping you publicize your business. You can also hold special deals and challenges to attract a large customer base, especially during the holiday season. Another way to raise awareness is through your hands' action. If your work is especially excellent, it will publicize business when people who witness such a lovely hairstyle will want to find out where it was done and get theirs done there as well.
3. Should you rent a Hair Extension shop?
Are you still wondering if it's good it to open a hair extension store? Opening a hair extension store is equal to moving to the next level in your business. It's a big responsibility, but it'll be well worth it in the end. It takes a lot of patience and effort to open it. However, if you remain focused on why you're starting, I'm certain that you'll be OK. If you have a Hair Extension shop, It will allow you to spend more time interacting with your consumers and developing relationships. Customers will be able to give you feedback in person rather than having to go to a review section beforehand. Customers will be able to see what they desire and even try on the hair Extensions at a store. Customers who require assistance in deciding what to buy will be given the opportunity to do so. As I mentioned earlier, having a store will draw more clientele.
Running a store isn't a bad idea, but it comes with a lot of responsibilities, so make sure you've covered all of your bases. Because you'll have rent to pay, you need to be sure you're bringing in sales. The store would need a bathroom, some graphic design, and, of course, you'd have to maintain up with the maintenance. You'll need special permits, find a suitable location, and so much more. When owning a hair extension store, you may have customers that are impatient or unwilling to wait. They may also think that they can't rely on your business if your goods is often out of stock.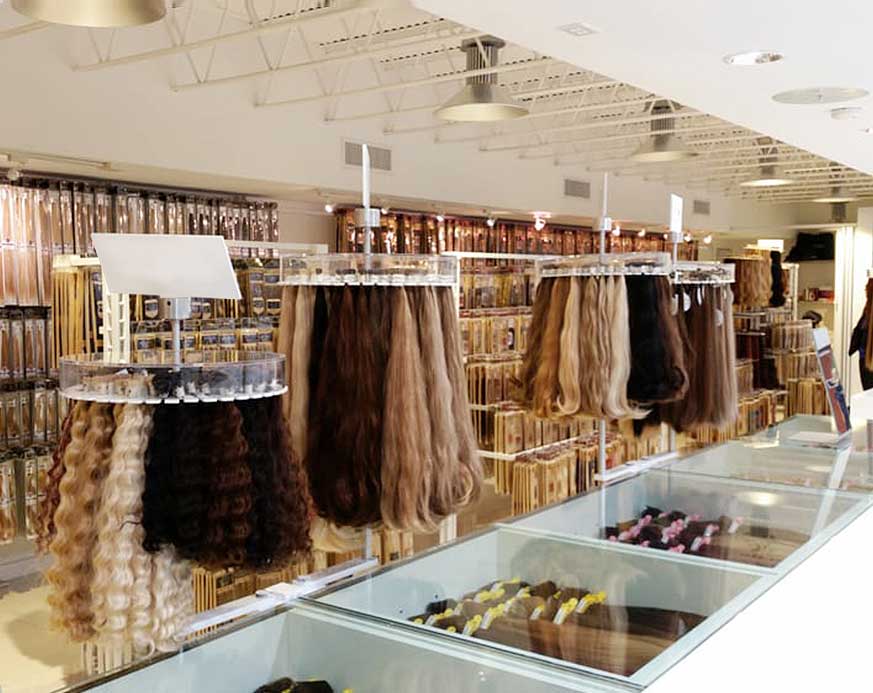 4. The minimum costs for the first order
Hair extensions cost differs depending on the quality, kind, and length of the extensions chosen, the method of application, and the length and density of the natural hair. The average cost of the first order for hair extensions is between $200 and $600. Especially, if you order in Promotion phase, it is more cheaper. Women all over the world have hair extensions, and you can have gorgeous hair extensions without spending hundreds of dollars. You can have beautiful hair that lasts and is easy to care for. If you're thinking about getting hair extensions, make sure you have good hair, talk to a hair stylist you trust, and use extensions that fit your lifestyle. Follow https://www.instagram.com/nasha_grudahair/ to choose the best hair.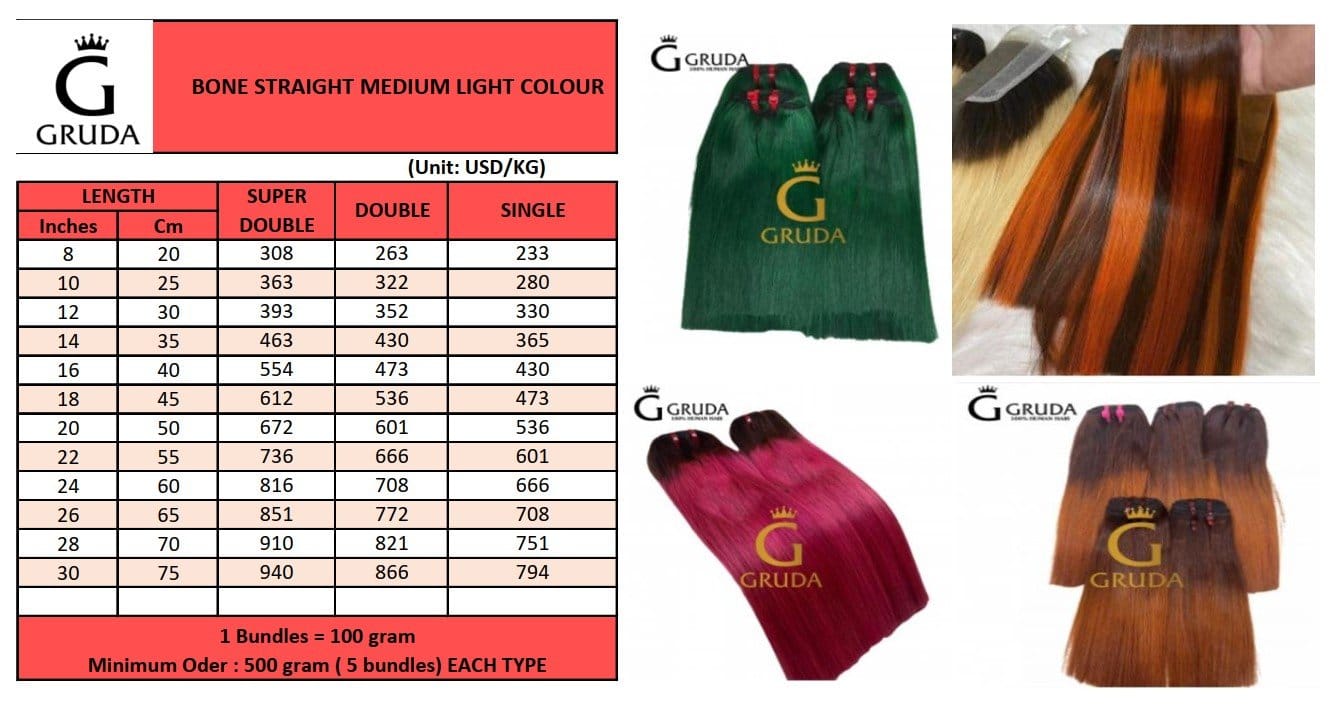 III. Write a plan for Hair Extension Business
Step 1: Find A Quality Hair Extensions Supplier
Choose a supplier who is not only willing to send you orders, but also in acting as a strategic partner to support you in times of need. Suppliers are the foundation of any company that deals in real goods, thus your image is on their shoulders, and you can only be as successful as they are. Read the section below, you can refer to some prestige suppliers.
Step 2: The Place To Store Your Orders
It's preferable to have an actual store where you can keep the bulk products you sell for your customers. If you already have a real store, that's amazing; if not, a room in your property would suit. If not, when you're just starting and getting to know the business, it's extremely important to have an online store.
Step 3: Promote Your New Hair Extensions Company
The greatest method to market your new business is to develop content that brings traffic to your site, where you can link to your products in your posts to make purchases. You might also pay for advertisements. The benefit of sponsored social media advertising is that your company will be exposed to the proper audiences and possible clients that you are looking for.
Step 4: Create a brand yourself
The way you brand your hair extensions is also crucial to your business's success. So you should spend additional time on your brand because it represents your firm and your reputation, thus it's critical to your success. Some important details to include in your company include: Brand information, Contact email or phone, Address location. All of these things go a long way toward retaining consumers and can even help you gain new ones in the future.
IV. The best Exchange rate in Agent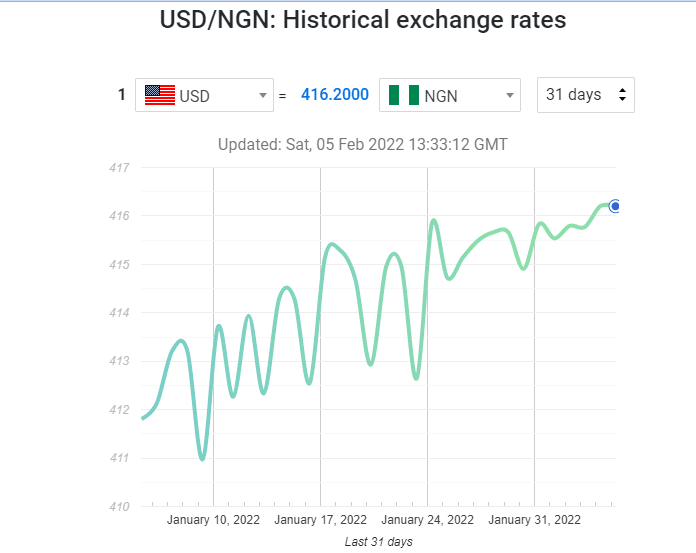 In addition to the exchange rate, there are additional things to consider when sending an international money transfer, such as transfer fees, payment method, delivery speed, and customer support.
V. Some agents in Nigeria
Nigeria's Number 1 Affordable Hair Brand. Orah Cover is a company in Africa caters to the average woman's desire for a gorgeous hair. Furthermore, this vendor creates a set of customer-centric policies that seek to ensure that consumers are completely satisfied.
It's a top online hair store in Nigeria that operates strictly online. They have a lot of trutsted customers in Nigeria.
It is one of the leading online hair stores in Nigeria. They sell wholesales and retails of wig, weaves and others.
If you want to import hair from Vietnam :
Gabriel Agent: his is a large and well-established agent that specializes in freight deliveries from Vietnam to Nigeria.
VI. The best Hair Extension supplier
Talk objectively about China Hair Extensions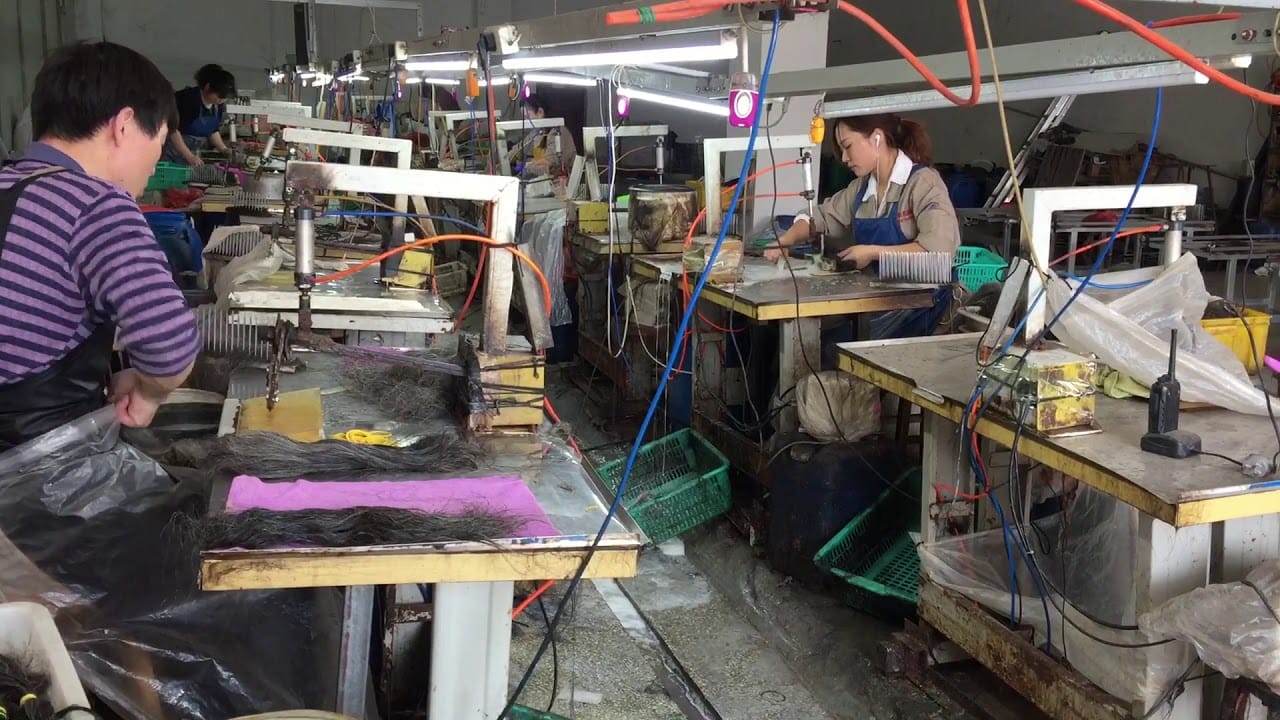 Because China imports hair from other countries such as Vietnam, Cambodia, India, Brazil, and others, and then reprocesses the raw hair and exports it as Chinese hair extensions, Chinese hair extensions are actually Asian hair extensions. As the hair they import is Remy and Non-Remy hair, the majority of which is acquired from hair loss, Chinese hair extensions are easy to lose, tangle, and ruffle after a short time of use. The lifespan of Chinese hair extensions is only 3-6 months, the quality of the hair is not beautiful.
2. Compare Chinese Hair Extensions with Vietnamese Hair Extensions
| | | |
| --- | --- | --- |
| Category | Vietnamese Hair | China Hair |
| Durability | 6-12 months | 1-6 months |
| Price | From 8.9 USD/bundle | From 10.3 USD/bundle |
| Grades of hair | Single double hair, double drawn hair, super double drawn and VIP | 5A,6A,7A,8A,9A,10A,… |
| Availability | 100% BEST NEWEST FRESH HAIR | Available in stock |
| Quality | Blend well with most natural ethnic hair textures | Syntheic fiber is appeared ( it is extremely cheap, but the quality is not as good as Gruda Hair) |
3. Gruda Hair Factory – Best Vietnamese Hair Extensions Factory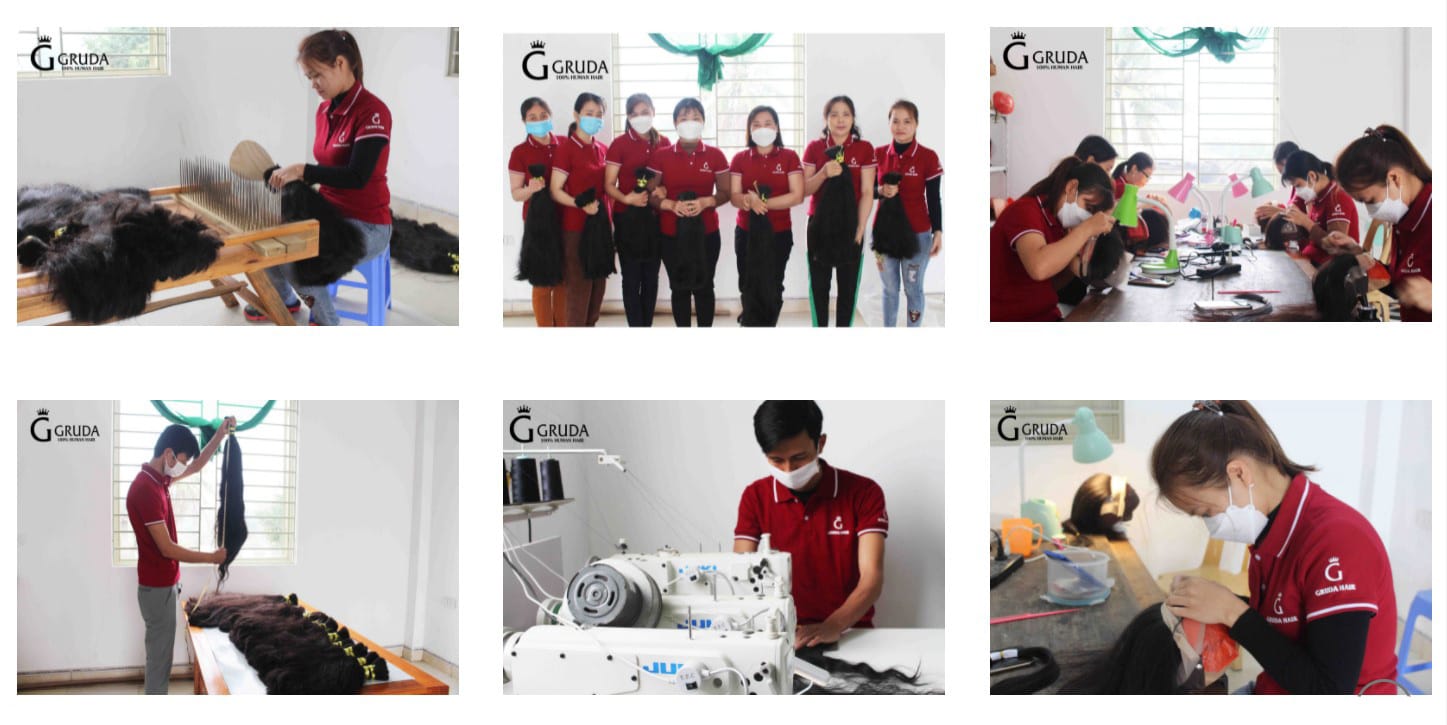 Gruda Hair Factory is one of the best Vietnam hair factory. We've been in the hair industry for nearly ten years. We concentrate on hair product development, research and sales. Hair Bulk, Machine Wefts, and Ladies' Wigs are among the hair products available. With years of experience in the hair market, we are well-versed in the various demands of clients in each country. We specialize in supplying high-quality, 100 % natural hair in bulk and machine weft that has been cut directly from a woman without the use of any chemicals or processing. That is why we have so many long-term consumers in countries all over the world like Nigeria, Egypt, Brazil, South Africa,… All production processes are taken care of very carefully, from the way we do to the hair, we have previously selected the best quality and sure cables.
Our goal is to assist existing clients in growing their hair businesses while also supporting new clients getting started in operating new hair businesses. We provide professional services to our clients in order to cultivate long-term relationships and work together to create a bright future. We hope to have the opportunity to work with you in the future.
Visit us via our website https://grudahair.com/ to have more information.
VII. Additional products for you to provide for customers when doing business
Accessories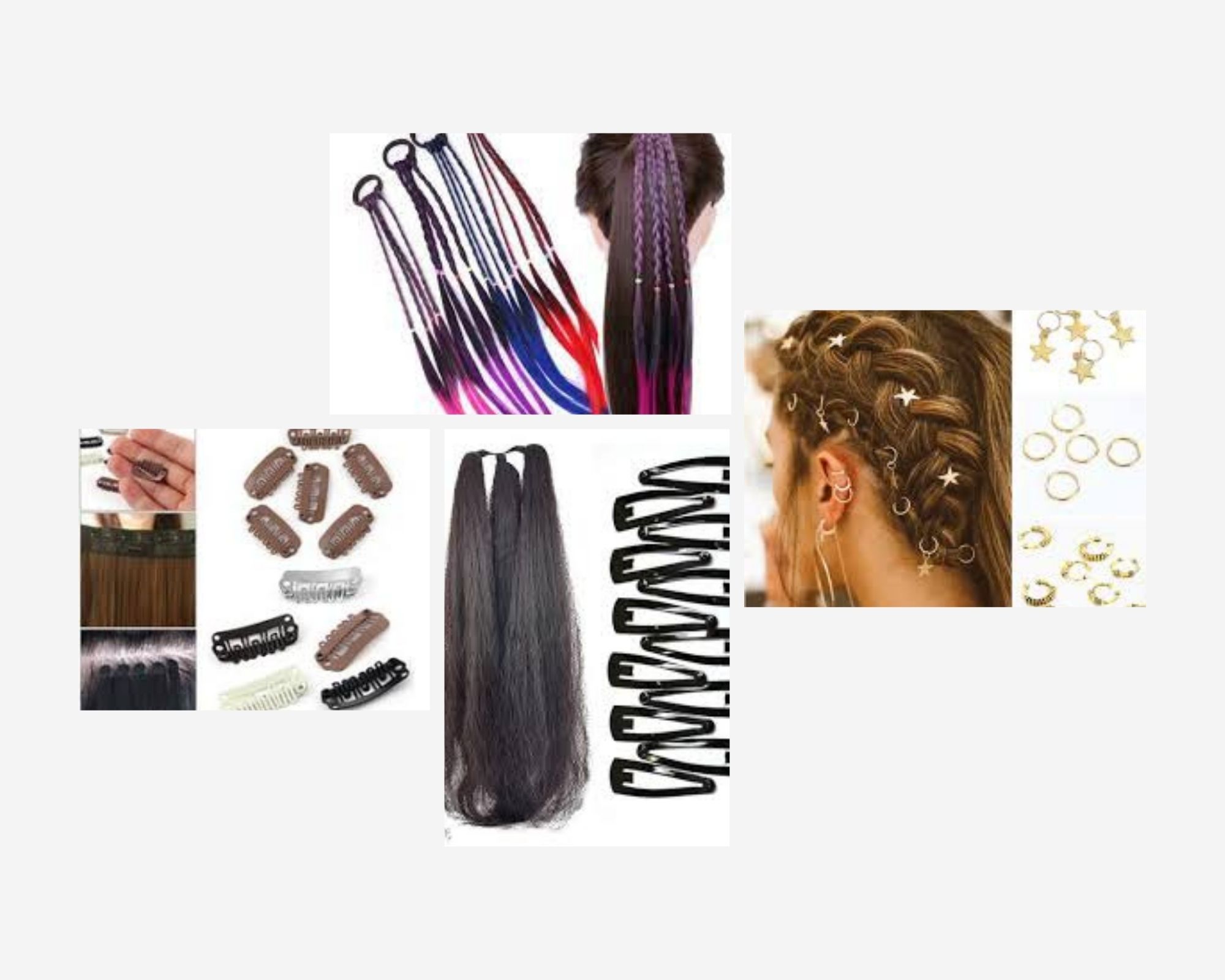 Hair, like skin, need care and attention to be in good shape. It's critical to look after your hair extensions if you want your huge mane to thrive and surprise everyone! Such as a set of fashionable hair clips that can transform a plain white shirt into something substantially more fashionable. They also keep your hair out of your eyes. Although I'm sure you already know this, I thought it was worth mentioning.
2. Hair Tools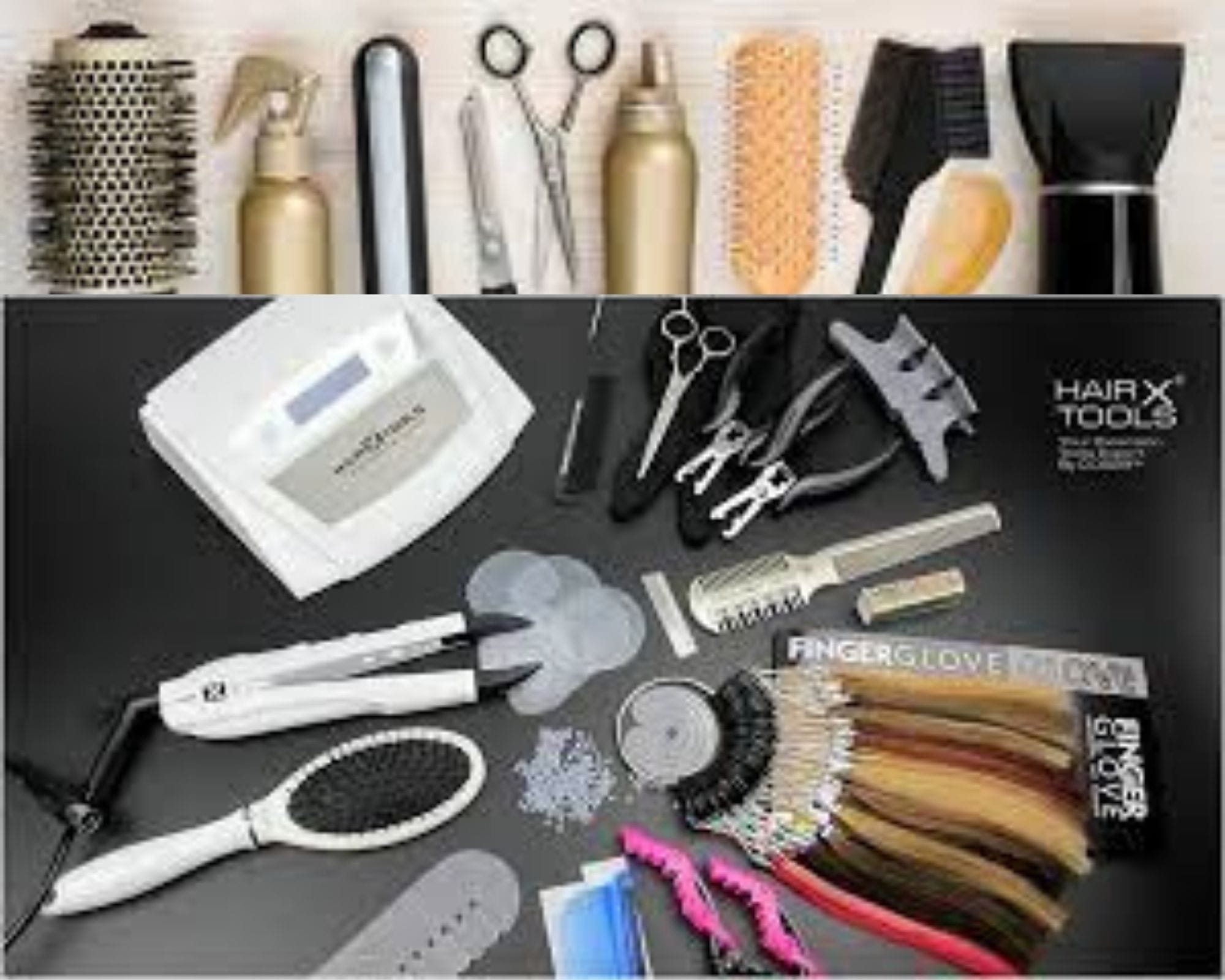 Hair extensions can look amazing, but if they're damaged or treated incorrectly, they can also look terrible. Hair tools are important for the best installation and hair extension upkeep- especially at the salon level. If you're going to wear a heavy head of synthetics, it's crucial to look into the finest hot tools for hair extensions. Recommendations as blow dryers, flat irons and curling irons.
VIII. Ways to Grow Your Hair Extension Business
Educate yourself
The quality of your products is the most critical component while starting a hair business. Offering the best extension hair at affordable pricing can help you win and retain customers. Gruda Hair is the most popular extension company in Vietnam, according to us. Your customers will appreciate the quality of your hair products when you sell this type of hair. Cheap or lesser-quality products will kill your business
2. Marketing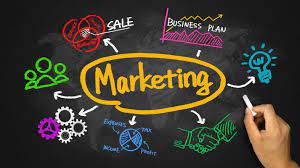 Finding the greatest hair extension marketing ideas will help you bring in more customers, generate more money, and expand your business. Many individuals are becoming more interested in hair extensions, and many businesses are benefiting from this trend. Your hair extension business can benefit from these chances as well, but it's critical to have a good marketing strategy in place to advertise your hair business and bring in more customers. If you're trying to sell hair extensions, your website is one of the greatest places to start. You have complete control over your company's website, and you may produce blog articles, photographs, and other content to demonstrate your abilities. Besides, when looking for professional salon services in the neighborhood, many customers utilize social media sites like Facebook, Twitter, and Instagram. You may take advantage of these platforms by learning how to promote your hair extensions on Instagram and Facebook in order to reach a larger audience. You may also use old-fashioned word-of-mouth to sell hair extensions and create awareness of your hair brand. To generate more buzz about your firm, you might urge clients to spread the word or set up referral schemes.
3. Write Blogs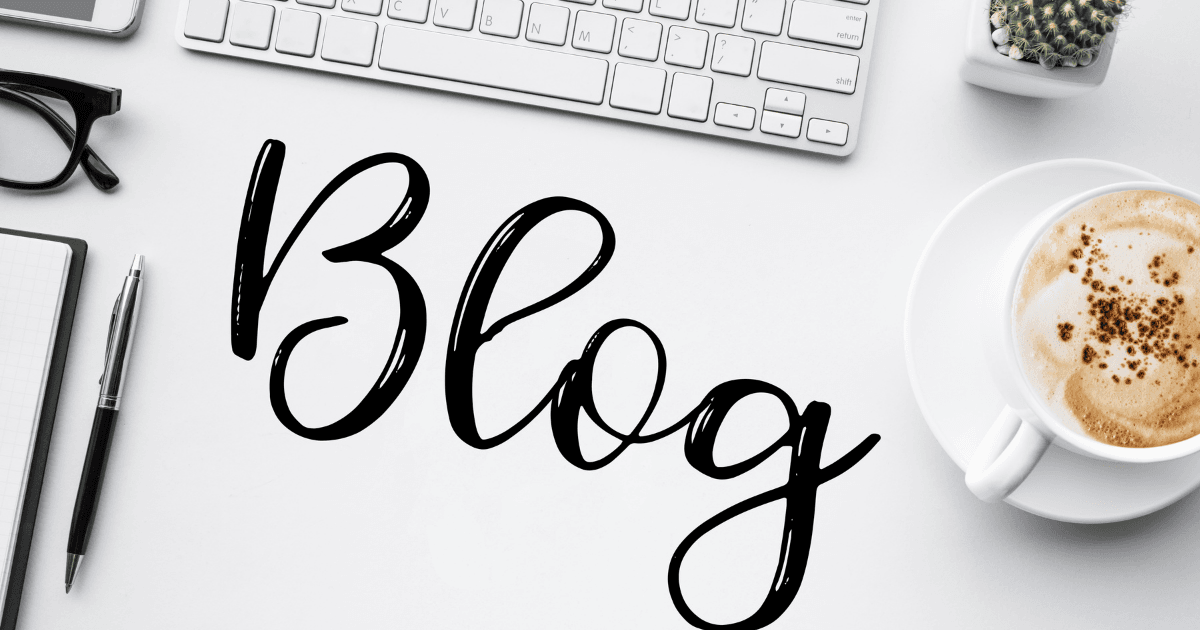 A blog on your company's website might be a helpful long-term feature. You can produce blog entries talking about your salon and services, or create a post outlining the benefits and uses of hair extensions to not only generate exposure, but also provide your consumers more facts and ideas. A blog can also be an effective SEO tool, which brings us to the following point on this list.
IX. How can you grow your brand ?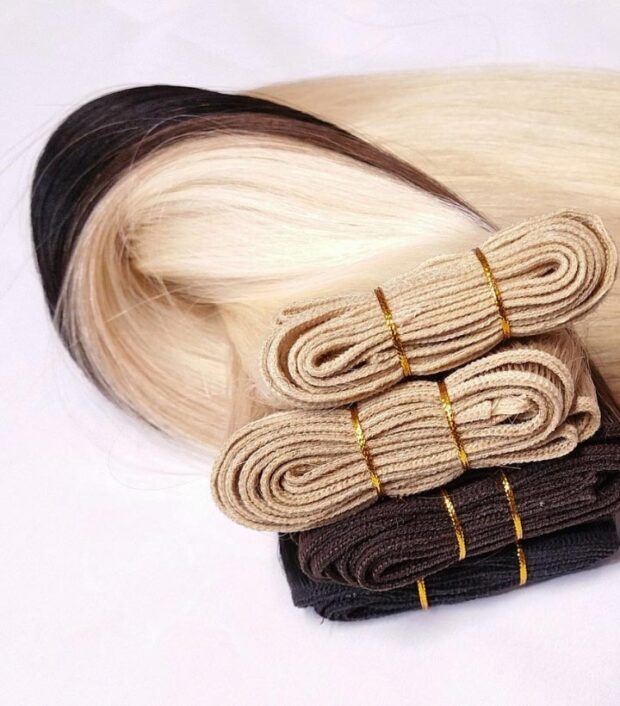 Your company's reputation is represented by your brand identity, which conveys qualities, values, purpose, strengths, and passions. One of the most efficient strategies to increase your company's visibility is to create and maintain a distinct brand identity. You don't focus on the amount of things you sell or the number of leads you create when growing a brand; instead, you focus on engagement, reach, and awareness. Without a doubt, social media is one of, if not the most important asset we all have. Facebook, Twitter, Instagram, Snapchat, and other social media platforms If you have no idea what any of these terms mean, I recommend you stop reading right now and go on a Google search.
X. Advantages and challenges of starting up Hair Business in Nigeria
Advantages
Flexibility: You are free to spend as much time as you want to the company. You can begin small and run all aspects of the business on your own if you enjoy the work and have some prior expertise
Workload management: You have the unique flexibility to select how much or how little you want to work when you start a hair extensions business. You also have the option of choosing the projects you want to work on and rejecting those that do not appeal to you.
It's simple to encourage "impulse purchases." : You have a lot better possibility of persuading clients to buy on impulse in the hair extensions company since you can quickly change the price, positioning, packaging, and promotional value to impact the buyer's decision.
Income potential is limitless: There is no limit to how much money you may generate when you start a hair extensions business. The more you put into your profession and the stronger your business abilities are, the more money you'll make.
You establish yourself as an expert: You position yourself as an expert in your niche by beginning a hair extensions business, which increases your credibility. Customers will be more inclined to trust you and refer you to their friends and family as a result.
Can develop a strong client base: As a hair extensions business, it's doubtful that you'll have one-off consumers. Typically, you have a steady stream of customers that use your products and services on a regular basis.
Discounts and perks plentiful: Working in the hair extensions industry has numerous advantages! You often obtain industry advantages and discounts as a vendor for these products/services.
Referrals are more likely to come your way: Referrals are everything in any business, and they may be a very effective strategy to acquire and retain consumers. It's vital to have a strong referral program in place that encourages clients to tell their friends about your business.
2. Challenges
Employee motivation is important: Finding inventive ways to encourage your sales/content team can be difficult if you plan to have one on board. It's critical that you can provide excellent incentives and a pleasant working environment for your employees.
Longer Sales Process: Because a hair extensions business can be a significant time and financial investment for your consumers, it's critical that you plan and forecast a longer conversion funnel and stay in touch with them.
Employee turnover is high: Employee turnover is common in the hair extensions industry, which can be costly and time consuming for your company. It's critical to strive to avoid this as much as possible by providing competitive compensation, benefits, and a pleasant workplace.
It's difficult to earn your customer's trust: There may be little face-to-face connection when establishing a hair extensions business, making it more difficult to create trust with customers. To get your customer's attention and business, you'll have to go above and beyond.
Impatient customers: You may provide a fun user experience for your customers, but they have high expectations and may become frustrated if they aren't satisfied with your product or service.
Running a business from home is more difficult!: For many entrepreneurs, the ability to run their firm from the comfort of their own home is appealing. You're more likely to run a hair extensions business out of your office or a storefront spot if you have one.