Sew-in hair extensions are the solution if you are looking for a way to add volume and length to your hair or you want a new hairstyle for a Friday night out but don't know where to start.
In this blog post, we have put together all of the information needed in order to find out whether sew-in hair extensions are right for you and how to wear it with STYLE !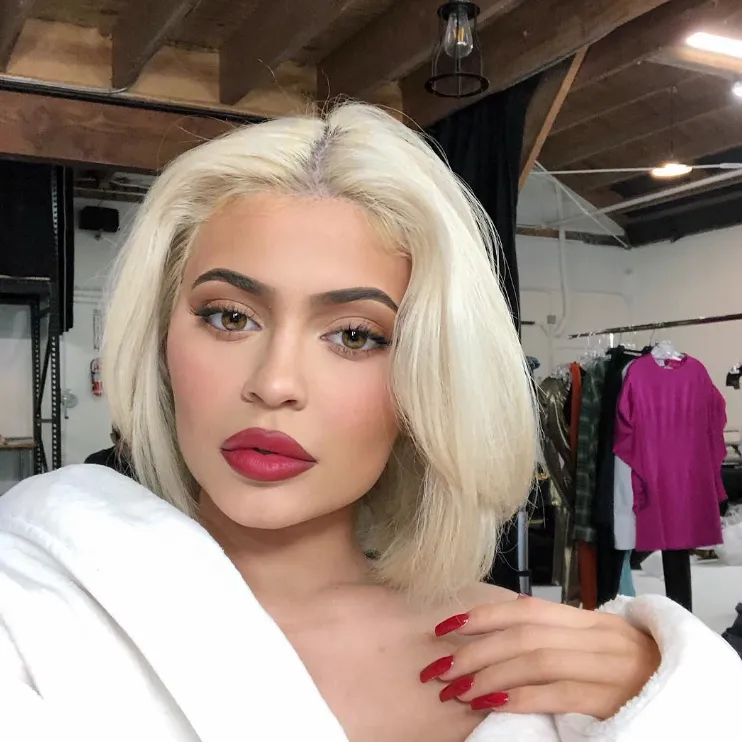 What are sew-in hair extensions ?
First things first: Sew-in weaves are a process where your natural hair is braided down into cornrows. A needle and thread are then used to sew down hair extensions onto the braids.
With a sew-in, your natural hair is tucked away, so it requires very little upkeep. It also gives your natural hair a break from the damage of day-to-day styling (think: heating, brushing, and product buildup), so if you're trying to grow out your hair, a sew-in is a great option.
12 hairstyles with sew-in hair extensions
Nowadays, technology and hair options make it simple to leave the salon with a sew-in that appears to have sprung from your scalp.
From the leave-out technique to the lace front sew-in, there are many options that fit nearly every lifestyle. To prove it to you, we've rounded up a variety of sew-in options along with pro styling tips from our team of hair experts.
From asymmetrical bobs to cascading curls. keep scrolling for 12 sew-in hairstyles to inspire your next salon visit.
Ombré Waves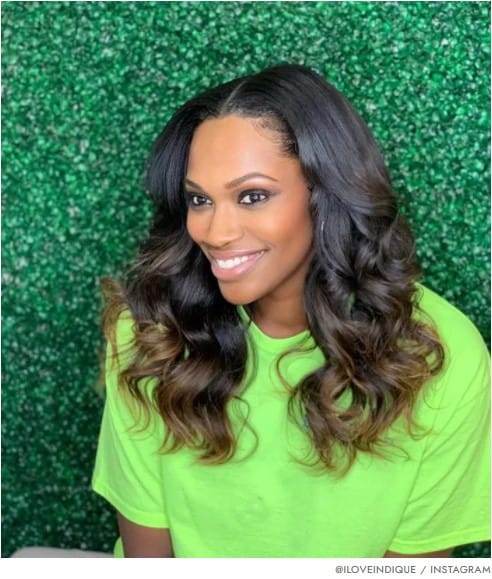 Ombré color gives these waves a little something extra. And if you're on the hunt for a natural look with your own hairline, go for a try. However, there's a catch which is high maintenance because your natural hair needs to be styled to keep the look intact.
A tip for you:
To achieve these loose waves, start with a curling wand. To make them last longer, pin them at night. Sleeping with a silk pillowcase will also help this style stay longer and preserve its shine.
Voluminous Curls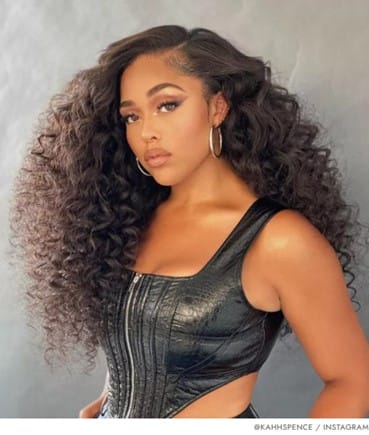 This bombshell curl style on Jordyn Woods IS a showstopper. The volume is beautiful and the curls create a nice shape and height.
To keep the curls tight you will have to re-wand the curl. Sharp spray might be needed to keep the curls from falling and hold them in place.
Ginger Bob With Side-Parted Fringe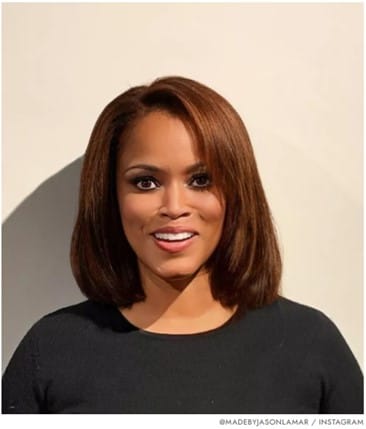 With ginger hue and a touch of fringe, the universally attractive lob gets an update. If you're looking for an opportunity to experiment with color, ask your colorist for a custom shade to go alongside your cut and style.
Contemporary Curly Updo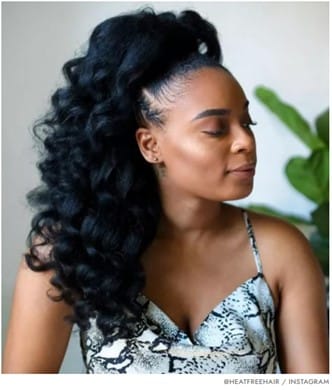 There are two things this beautiful style encompasses: a blow-out hair texture and an installation that allows for hair to be pulled up. For hair extensions that mimic the texture of your natural hair, try brands like Gruda , Hanossa, etc.
Curly Wand Curls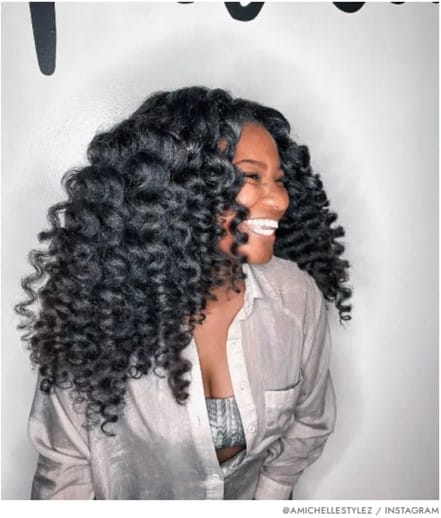 Curls on curls on curls. What's flattering about this look is that the bang is super easy to wear and always looks chic. It can complement a larger forehead and/or a long neck too.
And the best part? It doesn't require any special maintenance because all of the natural hair is braided in, so the sew-in should stand the test of time.
Long and Straight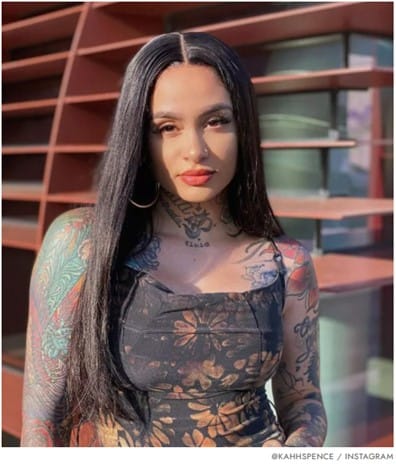 Long, glossy hair will never go out of style. Meanwhile, a start middle part is super trendy. A silk pressed sew-in will get you Kehlani's sleek 'do while keep flyaways at a minimum—without making hair too oily.
Wavy Blonde Lob
OK. Let's talk about this glorious blonde hair. It is fire. That's it, that's the caption. Getting this shade will likely require a customized color, but we say go for it. That, and the glitter eye, too.
Textured Bob With Full Fringe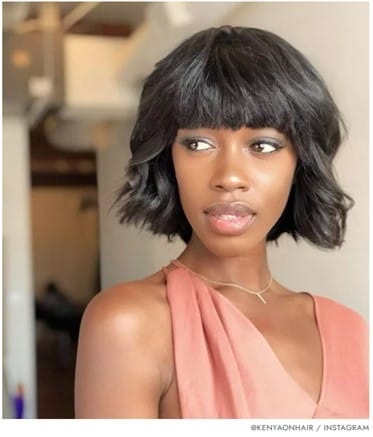 Trying on short hair doesn't have to be permanent. A sew-in can be a great way to test a style before taking the plunge. This hairstyle would be best for people who want to see themselves with big and voluminous hair. Also, this is great for people with 4c type hair because it matches well with their texture and doesn't require extreme straightening
A tip for you:
To keep this style looking its best, use rollers on hair while sleeping or in the shower.
Long and Curly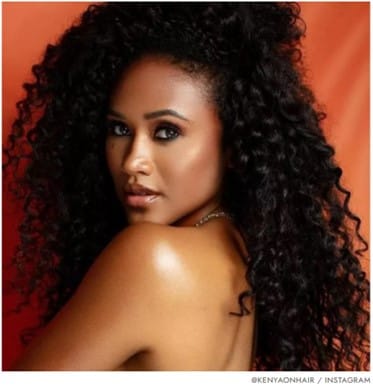 Opting for a sew-in doesn't mean you can't still rock your natural hair texture. If you want to try on length or give your own hair a break, finding hair extensions close to your own hair texture is a fun, low-maintenance solution. Filling a spray bottle with water and conditioner is also a great way to refresh this style.
Silky Shoulder-Length sew-in extensions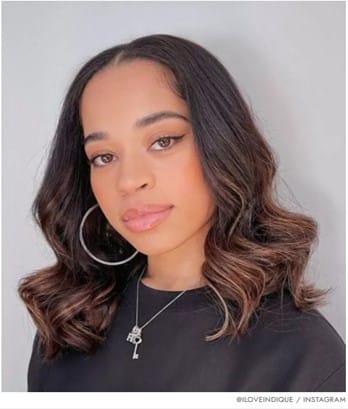 Ella Mai's silky, shoulder-length style sew-in is a seamless everyday look. It has the perfect amount of leave-out which gives it a flat and natural hairline, unlike a lace front wig.
If you can't usually pull off full weaves or lace fronts because they look unnatural on you, try this sew-in. The styling objective is to make the leave outmatch the sew-in by flat ironing or hot combing the hair straight.
Natural Blowout
With a sew-in that mimics a natural hair blowout, braid the hair down the night before and unbraid the next morning—or a couple of days later—to get this beautiful texture.
And a pro tip is don't forget to detangle, it's still curly hair so if you neglect to detangle and moisturize you might end up with dread locs.
Billowing Curls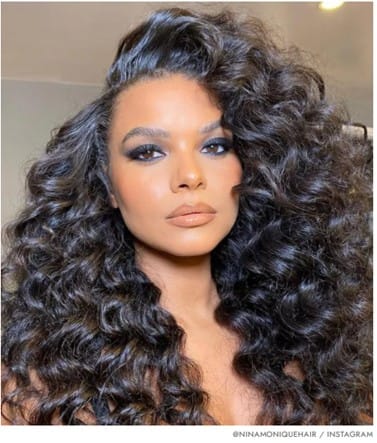 There really isn't much to say about this style other than WOW. It's beautiful and great for people who like big hair or just don't want to straighten their leave out.
If you have long hair but want to add volume while leaving out some of your own hair, ask your stylist about a partial sew-in. Another factor contribute to this look is the high quality hair curly hair weft.
Conclusion
Sew-in hair extensions are a great way to achieve Zendaya's trendy hairstyle from Paris Fashion Week last week. Especially for those who have commitment issues, this is definitely for you as switch things up every few weeks is always an open option.
However, always splurge a bit when it comes to extensions as cheap ones often go along with itching problems.
If you're planning to spoil yourself with a fabulous sew-in, consider Gruda or Hanossa, we're proud to be #1 Vietnam based hair manufacturer. (Click the link to find out more)
We hope this has been helpful in giving an overall look upon the sew-in.
Should you have any further questions, feel free to contact us via social media or our hotlines (+84) 902106091 for free assistance from our specialists. We would be honored to help you feel the best about yourself.