Whether you're just getting started or have had years of experiences selling hair, you can't help but notice the new line of hair extensions from Vietnam. Some people say might even say it's good and you should consider it your new source of hair. So now you're doing your research.
Congrats because you're already on the right path. Doing your homework carefully is a must. It's the first and fundamental step to having a lucrative business. Anyways, let's together check the rumors you heard is right or not and find out where does Vietnamese hair stand in the global hair market.
GLOBAL HAIR EXTENSIONS SITUATION
EUROPEAN HAIR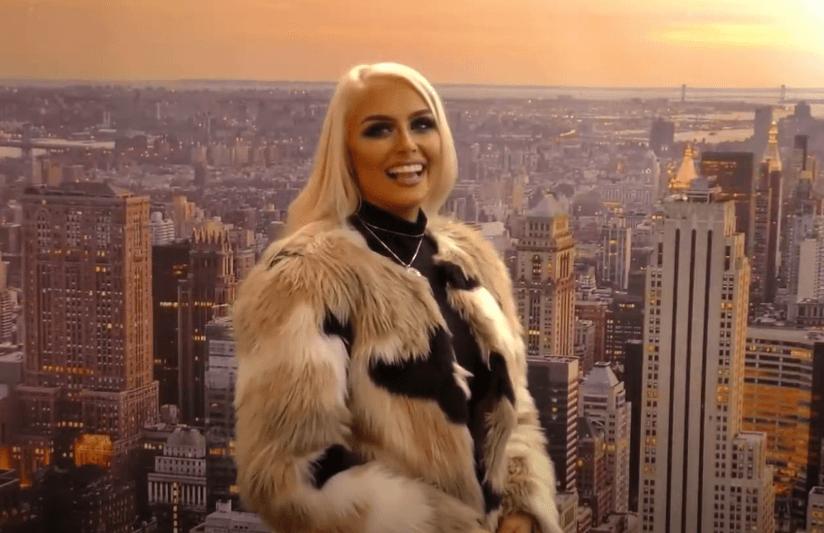 European hair has always been known for top-notch quality. Thanks to genetics, lifestyle and diet, molecules in each hair is strong and condensed, which makes it more strong and repellent to chemicals. However, European hair does not mean the hair comes from Europe as very few Europeans will actually harvest and sell their own hair. Rather, the term "European hair" means it comes from a country of Anglo or European descent. However, because many of the European powers spent a good part of the 17th, 18th and 19th centuries colonising there are many countries that have Anglo or European heritage but may not be the source of hair type you would be happiest with. For example, 10% of each hair bundles will be Indian hair to diversify the hair texture as well as lower the cost.
To rate European hair, we give it a score of:
Quality: 10/10
Price: 3/10
Sources: 9/10
Stock Availability: 8/10
Variety: 9/10
SOUTH AMERICAN HAIR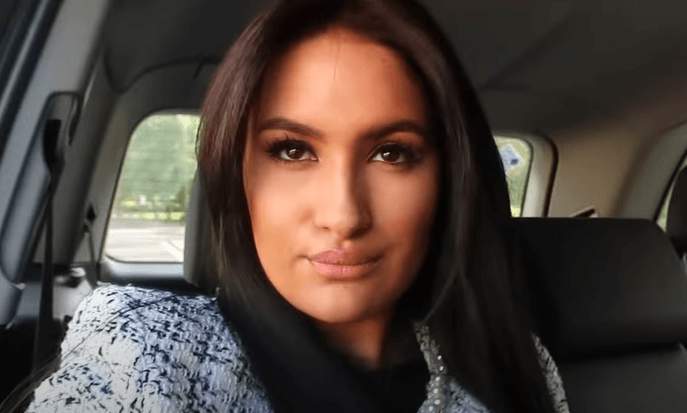 They are usually Remy hair with natural colors ranging from dark brown to medium brown, and have a similar texture to European hair. South American hair is rarely exported to China due to geographical reasons. Instead, they are bought by an American businessman and used to make high-end quality hair extensions for the Caucasian market. When you see the names "Brazilian hair weave" or "Peruvian hair weave" sold online, it is usually just a business concept to pique the consumer's interest in purchasing.
To rate South American hair, we give it a score of:
Quality: 9/10
Price: 6/10
Sources: 6/10
Stock Availability: 7/10
Variety: 8/10
ASIAN HAIR
CHINA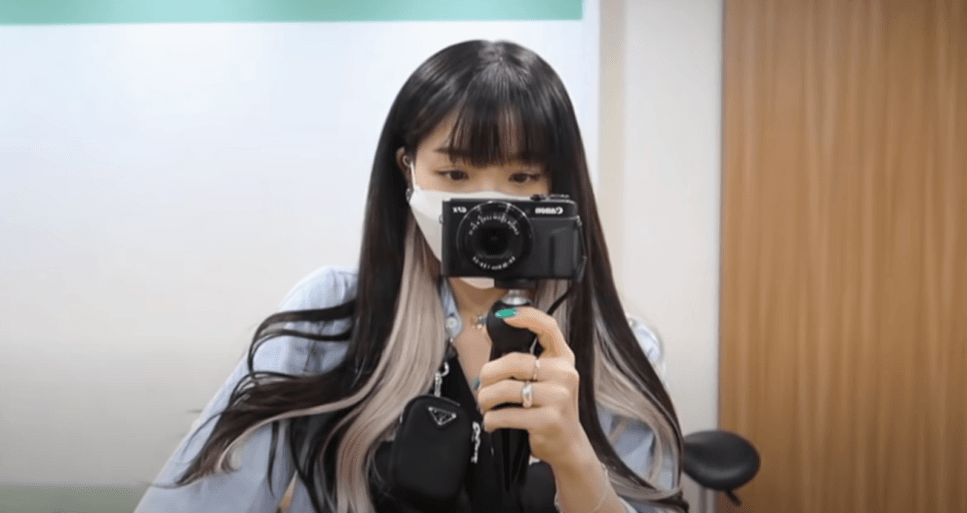 When buying the very first bundle of Chinese hair, your reaction must have been "Wow, I'm only buying chinese hair from now on; very good price for the such glossy and shiny hair, a very bouncy bundle with every hairpiece looking smooth and silky. The honey moon phase, however, only lasted for a few weeks until hairpieces started to tangle, break and fall out.
This is a common case for most consumers buying hair from China where hair are imported from foreign countries (mostly India) and then treated with chemicals. To be specific, hair are first collected from various sources (some of these sources might not please you), then gathered and sew into tracks. After that, freshly made bundles will go through a process where cuticles are chemically removed, and silicone is used to give the hair a natural sheen and texture. As a result, hair extensions final product have a beautiful coating, but only lasts for a short time.
To rate Chinese hair, we give it a score of:
Quality: 6/10
Price: 10/10
Sources: 5.5/10
Stock Availability: 9.5/10
Variety: 9.5/10
INDIA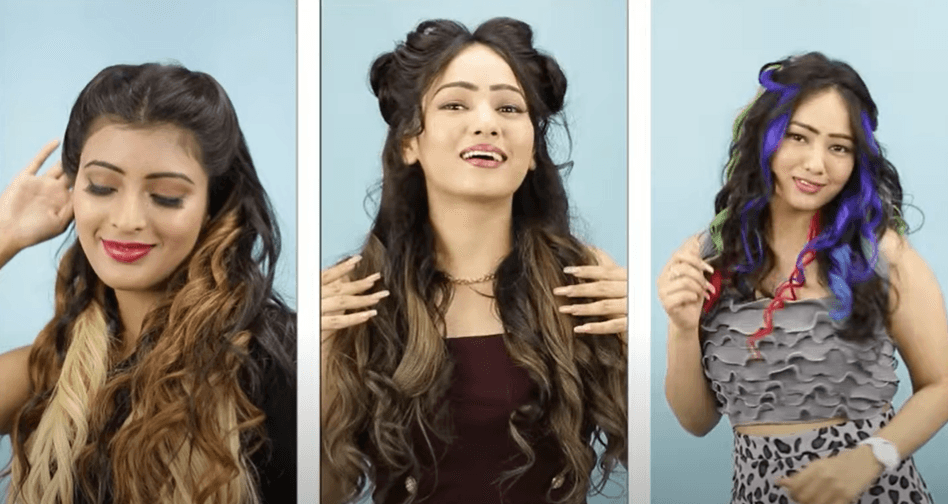 Indian hair is on the other hand, more plain, simple and natural compared to "Made in China" hair. This is due to the fact that India is also one of the largest hair exporter in the world. They produce at a very large scale; thus, little effort was put into details of the hair.
As a result, hair extensions from India tend to be more natural, look wise, touch wise and smell wise. Hair final products look very thick coarse and natural. When touching the hair, you can clearly feel the wavy curls of hair and running fingers through it might not be as easy as the actress you saw the other day in a Bollywood movie.
In the land of spices, due to financially hardship and religious practices, there's a large number of hair donors. Hair is a wanted and sought after commodity. However, you might not like the extreme level of the hair collecting process. Hair sources range from donors from buddhas, salons to landfills, combs and wc sewer. Despite less extreme when comparing with China, hair is still later gathered and processed with chemicals to give out the final product.
To rate Indian hair, we give it a score of:
Quality: 6.5/10
Price: 9.5/10
Sources: 6/10
Stock Availability: 9/10
Variety: 8/10
VIETNAM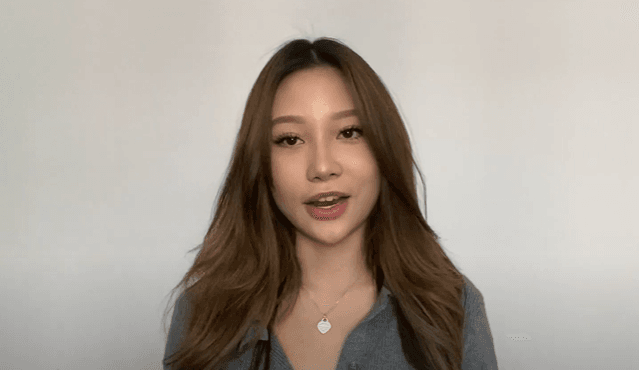 "Before paying money for a product, you should know the pros and cons of it."

Anonymous
Vietnamese hair extensions are no exception.
PROS
To start, we can guaranteed that Vietnamese hair extensions is top-notch. This is because hair is bought from individual donors, mostly from the northern mountainous area of Vietnam. Mild temps, moderate humidity together with a diet varies in vitamins, protein and fat makes these lucky people have, according to statics from the Vietnamese Ministry of Health, the most healthy hair in the country.
The best part is the hair donors, themselves, barely have any source of income. Most of their daily work is growing plants and raising cattles as this is the main source of nutrition. Having people grant them money for the hair, hair donors are given an additional amount of income, which they are very much grateful for. So when buying hair from Vietnam, you will not only give chances to young girls in Africa to become a more confident version of themselves but also Vietnamese girls the meals she has always wanted. Not to mention all the sweet bucks you'll be making .
Our Nigerian friends once told us customers love Vietnamese hair for the superior quality at such a reasonable price. This is true. When putting on the map, you can clearly see the price for Vietnamese hair is beyond cheap. It's the bang for your buck. Although the price is a littler higher compared to China and India, but Vietnamese hair quality definitely outmatched these 2. Equivalently, there's such a huge difference in costs when comparing Vietnamese and European while the quality of these 2 does not differ much (the latter is a little bit better).
However, not all vendors from Vietnam are ethical and transparent with their business. We suggest you research your supplier carefully before purchasing a big order. Stick around for our top 3 trusted hair vendors later in the blog.
CONS
Now, moving on to the downsides of Vietnamese hair.
First, we've got to mention the waiting time. In Vietnam, the process of getting hair to your hand starts with you placing an order. Then, the factory will start making the products for you (unlike in China or India, where hair wefts are mass-produced then stocked). This is to keep the hair as fresh as possible, which leads to an increase in product lifespan.
It usually takes up to 4 days since you placed an order to finish the product.
Second, variety of product range isn't a strength of hair from Vietnam when compared to those from China. Vietnamese hair vendors have hair extensions and raw hair of all colors and textures, tailored products to the liking of customers, especially African clients. However, clip-in hair extensions and full wigs in Vietnam are not manufactured as much, hence the price is higher and the source is more scarce. The majority of available, easily-accessed products in the market are weft hair and raw hair.
To rate Vietnamese hair, we give it a score of:
Quality: 9.5/10
Price: 9/10
Sources: 10/10
Stock Availability: 8/10
Variety: 8/10
TOP HAIR VENDORS FROM VIETNAM
Interested in trying out Vietnamese hair but don't know where to start? Don't worry, we'll guide you through every step. Just Click here.
Here's a list of our trusted hair supplier from Vietnam:
Gruda Hair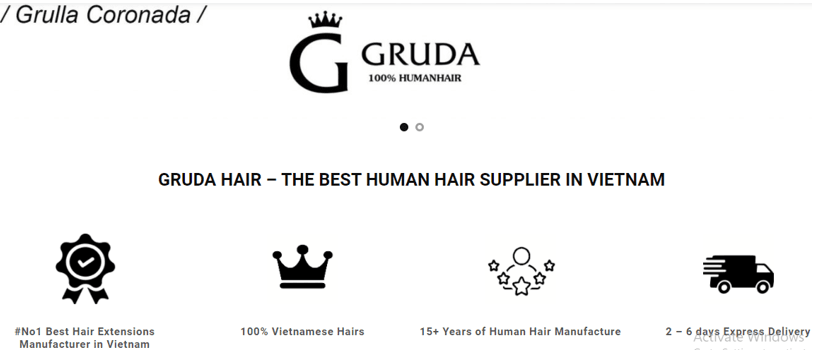 Gruda Hair, based in Hanoi, Vietnam specializes in hair products made of 100% human hair, including Hair Bulk, Machine Wefts, Ladies' Wigs, Lace Closure and other miscellaneous hairdressing products. With 10 years of experience in the hair market, they are well-versed in the various demands of clients in each country.
Their products are well-loved in the African countries, especially Nigeria, South Africa and Ghana, shown by a satisfaction score of 4.8/5 over the latest 500 reviews.
Main product: Hair Bulk, Machine Wefts, Ladies' Wigs, Lace Closure (Remy Hair)
UPS, FedEx, DHL or Intermediary agency
Visa, MasterCard, and American Express, Western Union, Money Gram, bank transfers or through local agents.
(+84) 902 106 091
Hanossa Hair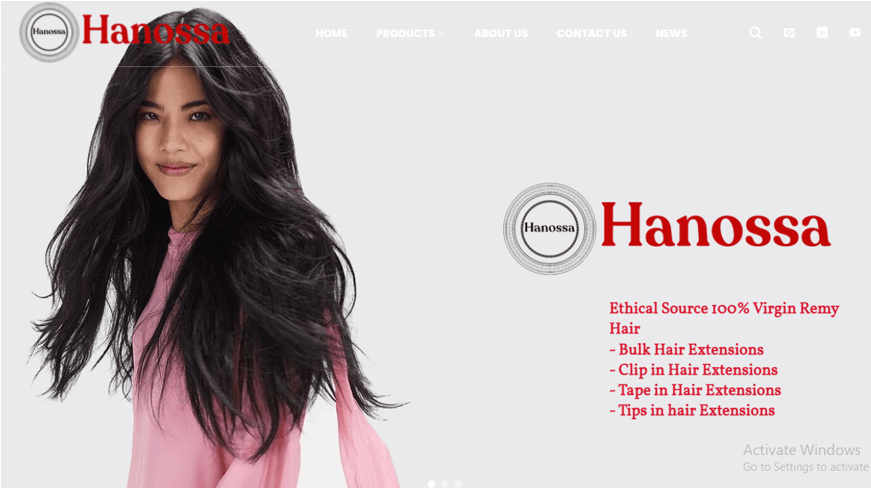 They are one of the fastest growing professional hair product producers and exporters from Vietnam. The facility, which covers almost 1,000 square meters, was only established in the year 2021. However, with a team of talented and experienced individuals, the brand managed to gain a revenue of more than 1,000,000 US$ in the year. Their items are of the highest quality, made entirely of human hair.
Main product: Hair Bulk, Machine Wefts, Ladies' Wigs, Lace Closure (Remy Hair)
UPS, FedEx, DHL or Intermediary agency
Visa, MasterCard, and American Express, Western Union, Money Gram, bank transfers or through local agents.
(+84) 379 418 619
CONCLUSION
Hair from different country has different attributes which make them great. Now your task is to find out which one is most suitable for your business. For example, if you like to make a quick buck while having a limited budget, go for Chinese hair vendors. In contrast, if money isn't of your concern and building a big, long-term brand is at the top of your mind, go for caucasian (european) hair as it has the best quality. And finally, if you want to build a sustainable, potentially big brand, giving benefits to not just you but all other people related, go for Vietnamese hair vendors as they are the most bang for your bucks, reasonable price for such upper quality.